First, I want to thank all of you for your support with ReeFi Uno pre-orders.
I ran into some issues with some of my suppliers (mainly my glass supplier). My glass supplier had some issues with gluing the nuts on the glass panel, but it's finally resolved. They have initially send 50pcs of glass panels and after testing, the person I hired over there confirmed they passed. They have delivered the rest of the glass panels and I have rearranged workers to assemble Uno at another factory due to glass delays.
Yesterday is the 2nd day of assembly and we found a couple glass panels where they glued the nut on top of the protective plastic layer. The people I hired are checking for quality as they are assembling Uno. I have ordered enough extra glass panel that this should not affect the rest of the production.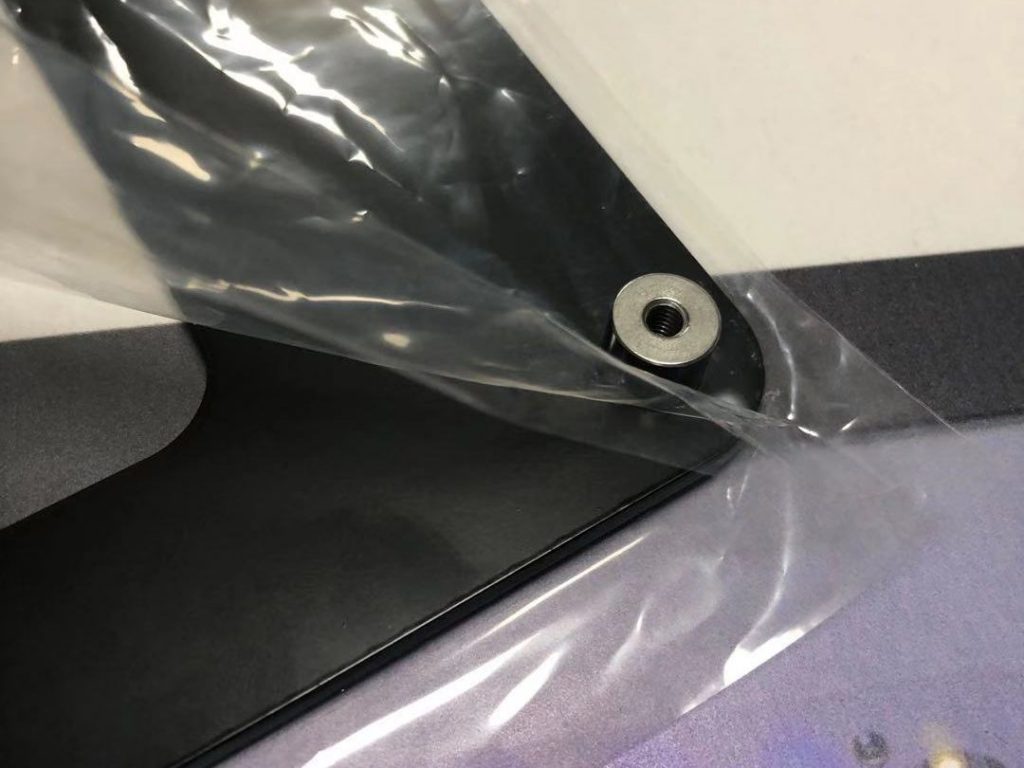 A little background story… during ReeFi Duo Extreme production, I was able to rely on my brother's contact because he had a large operation in China. So when I needed some cardboard cartons made, his carton supplier would come visit me at my brother's factory and take a sample of Extreme and design packaging to be drop safe and eco-friendly on my request. Even though my order quantity is below their usual minimal order quantity requirement, this supplier did this for me as a courtesy to my brother. Also, for freight shipping, I was able to piggy back off my brother's many 40ft containers as he ships to States side monthly. Unfortunately for me, my brother have moved all his operation to Cambodia. Some of his vendors which my brother is their main client have followed him to Cambodia. So for this Uno production, I have found new suppliers that are willing to work with me, but as new suppliers there are hiccups on the way.
For example, this time with Uno, I will be focusing more on partnering with LFS as well as online sells. Some LFS feedbacks with Extreme is that they like the eco-friendly packaging but they want a retail box to help educate and sell off the shelf. I decided to go with full color retail box and found my carton supplier. However, when I received the mass order of color boxes, the color tone is off (red, orange, and yellow tones just seems off) and do not match my image files nor their initial samples. As a new supplier, they wanted payment upfront so I have no recourse.
I ended up ordering full color photo stickers to correct this issue.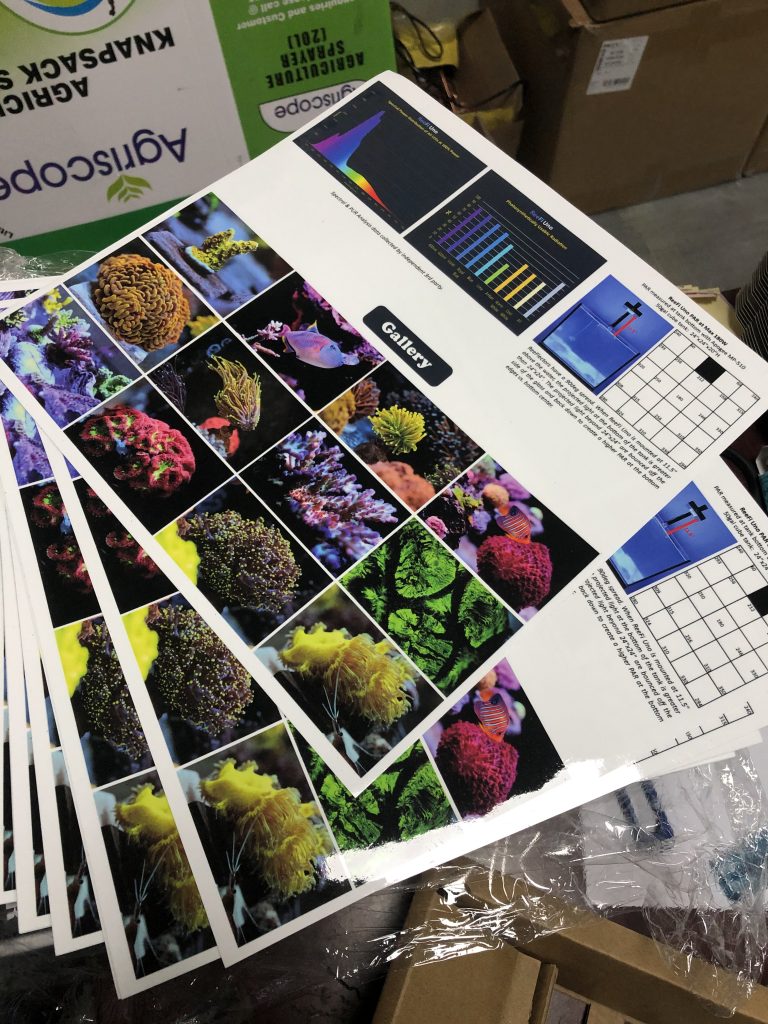 This time around, I had to design my own eco-friendly Uno packaging. It took some time but I managed to design my own packaging dieline (cut lines and fold lines) and ordered them:
Due to the pandamic, I decided not to travel for my family's safety. What seems like a simply task if I was there in person, took hours of online chat and video conference to finally instruct my contacts on how to fold the above packaging to this. This ended up costing 3x more the Styrofoam quote but I wanted to make my packagings as eco-friendly as possible.
During initial test assembly about 3 weeks ago. I realized I'll need more thermal paste than I estimated. However, when I received the 2nd batch of thermal paste. My supplier forgot the put end caps on the syringes. Instead of risking getting thermal paste all over my workers hands and possibly accidentially transfer to the Uno assembly, I had the resend me new batch.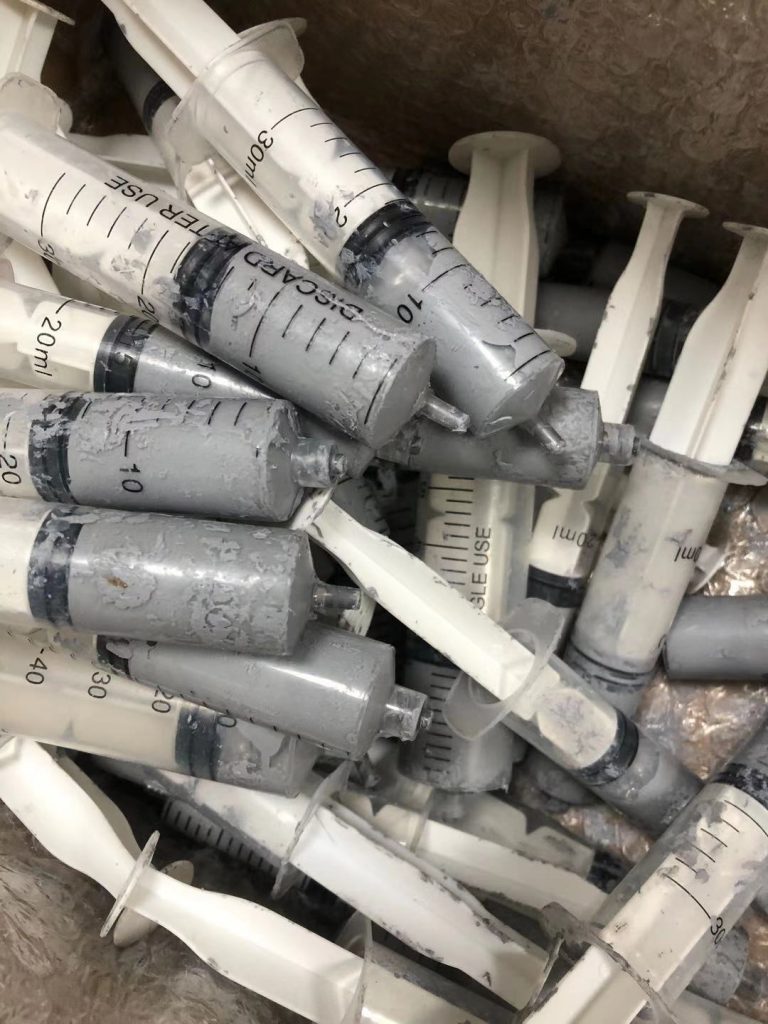 Uno assembly is underway now.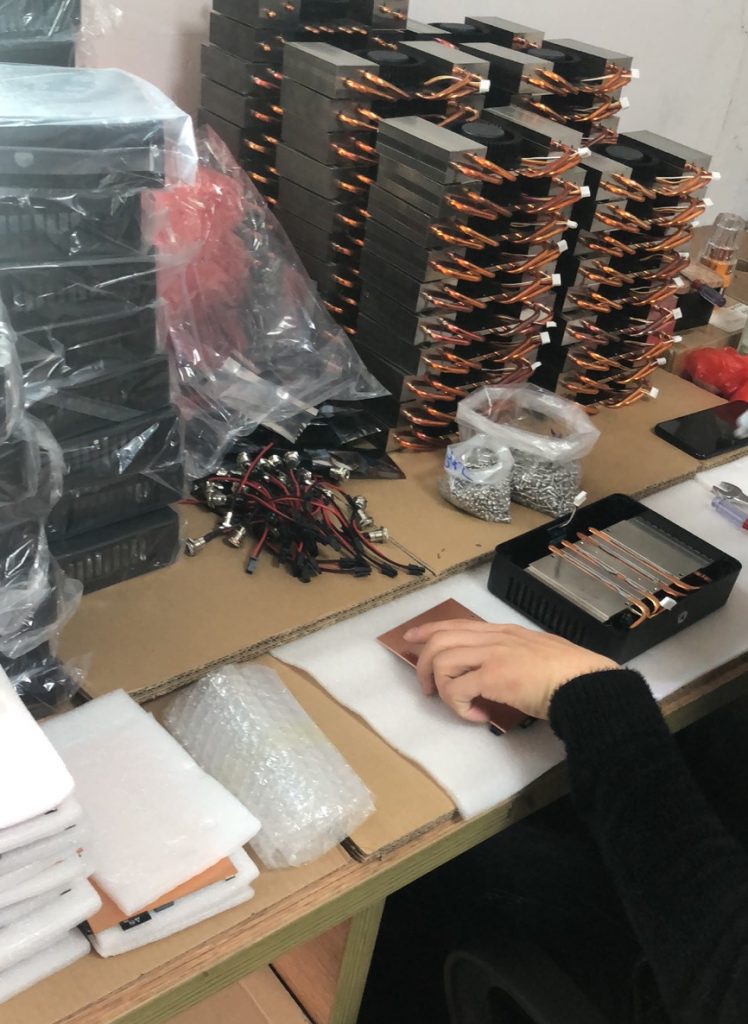 Instead of piggy back on my brother's containers like I did in the past. I had to go with a freight forwarder which means I'm an new importer and there are several US Custom's paper work. I have completed my bond certificate with US Custom's office and am ready to go. My freight forwarder have explained to me that with the pandemic, shipping have been very limited and hard to schedule. They told me after missing my initial freight schedule, to expect late Jan. I'm checking on the option of shipping my pallets separately to get some sooner. When I get my new confirm freight schedule, I'll update you guys again.
Sorry for the delay. I'm doing everything I can to get the Unos here. Thank you for your patience. I promise it will be worth the wait.
Sincerely,
Daniel Lu
ReeFi Lab, LLC.